Are you looking for the best looking backpacks for men? good looking backpacks are the important thing for men because they want good looking and best quality backpacks. Finding the best looking and best quality backpacks are not easy. So in this blog we are going to tell you about the Best Backpack Brands in India. We are also tell you about the best quality or branded backpacks.
Mens wants comfortable backpacks because many backpacks are not comfortable but looking good. The way men use backpacks has changed over the years now – backpacks are no longer limited as before we carry school and college books now people carry various things in carry backpack like camera, gadget, laptop and ipad. And that is why here we are with the list of top backpack companies in India – to help you choose the best backpack for yourself.
Best Backpack Brands in India
1. American Tourister Backpacks
2. Skybags Backpacks
3. Wildcraft Backpacks
4. Tommy Hilfiger Backpacks
5. F Gear Casual Backpacks
6. Nike Backpacks
7. HRX by Hrithik Roshan Backpacks
8. Fastrack Backpacks
9. Gear Backpacks for Men
10. Puma Backpacks
List of Top 1o Backpack Brands in India for 2022
1. American Tourister Backpacks
The most preferred and popular luggage brand backpack across the world is American Tourister. This brand offer economical, tracking and stylish backpacks that are stylish, high quality, travel-friendly, and durable.
American tourister offers various compartments and side pockets so you get fit all the items in the backpack.
2. American Tourister offer multiple features like water resistance, gunmetal finish pullers, and zipper closure styles and you can carry these backpacks anywhere comfortably.
3. They are quite lightweight and come with great shoulder padding that makes carrying them a breeze
2. Skybags Backpacks
Now we are going to tell you about the most popular backpack brand globally is Skybags is a well known International brand from the house of VIP Industries of India. These provides various types of backpack for different types of things and their backpack are Lightweight, durable and stylish, Skybags range of bags and backpacks fall in the affordable range for most people.
Skybags offer best quality backpacks at an affordable price and hence are preferred by school going and college going youngsters
It comes in both zipper and drawstring compartment closure types
Skybags offers waterproof and semi-waterproof variants of backpacks as per their customer requirement.
3. Wildcraft Backpacks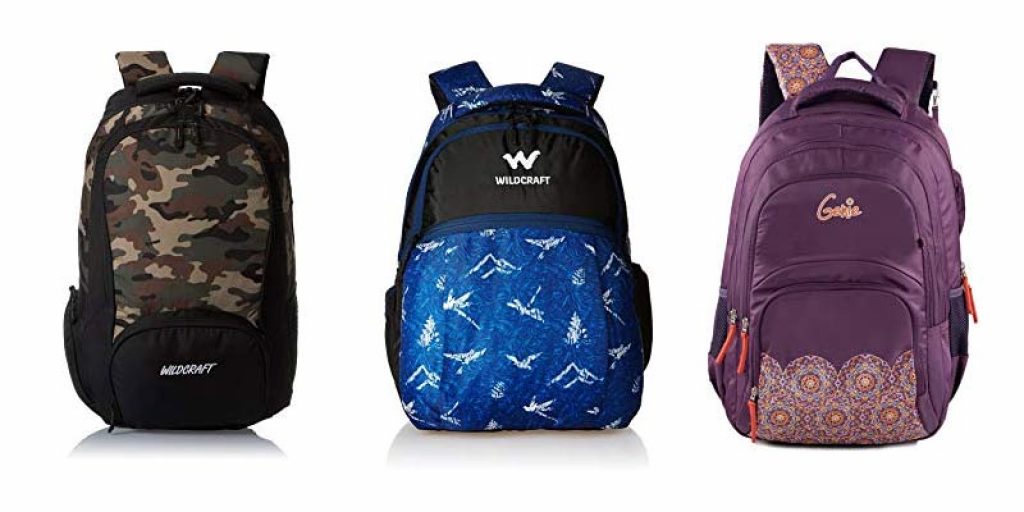 Wildcraft is an Indian brand and it offers stylish, comfortable and unique backpacks. Wildcraft bags are small in size so you can easily carry to your school, college or office. They offers best quality and best looking backpacks and they are available in affordable price. Wildcraft backpacks come in various popping colors that will make you go from work to a casual get-together or a weekend ride effortlessly.
Wildcraft bags are comfortable and stylish and everyone can afford these bags.
2. It is one of the most popular bag companies from India, Wildcraft is known for its durable and long-lasting products.
3. There is provision for a side fabric pocket to carry a water bottle and a quick-grab haul loop to grab it on the go.
4. Tommy Hilfiger Backpacks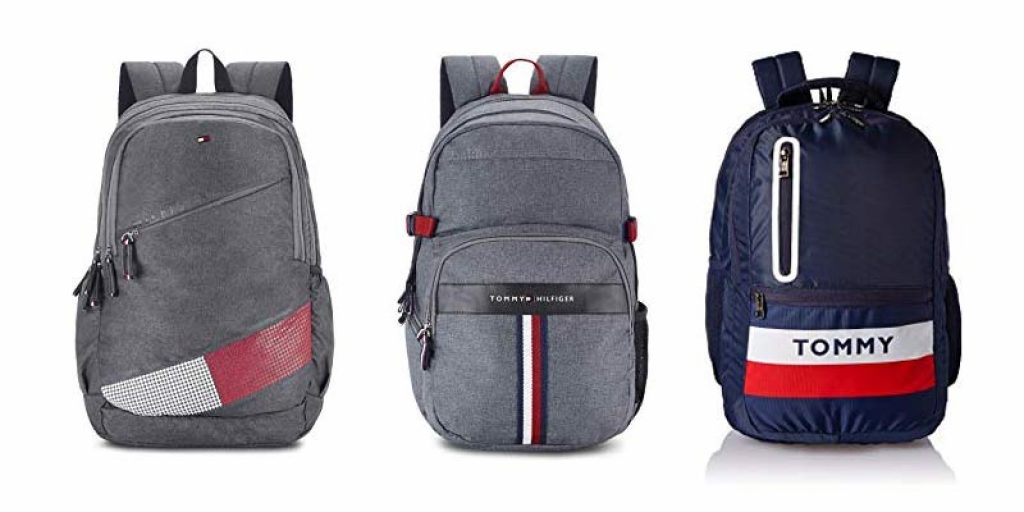 Tommy Hilfiger backpacks are one of the most selling bags worldwide and these bags are especially for who like solid or print designs with a classy style quotient. These bags are designed by special designer and it designed carefully. The colour combinations are generally not so vivid.
Thick shoulder straps combined with padded back cushion provide excellent comfort and you can easily carry these bags anywhere.
Tommy Hilfiger backpacks looking professional and classy.
Compartment closure ranges from durable zips to drawstrings.
Tommy Hilfiger backpacks are durable and long lasting.
5. F Gear Casual Backpacks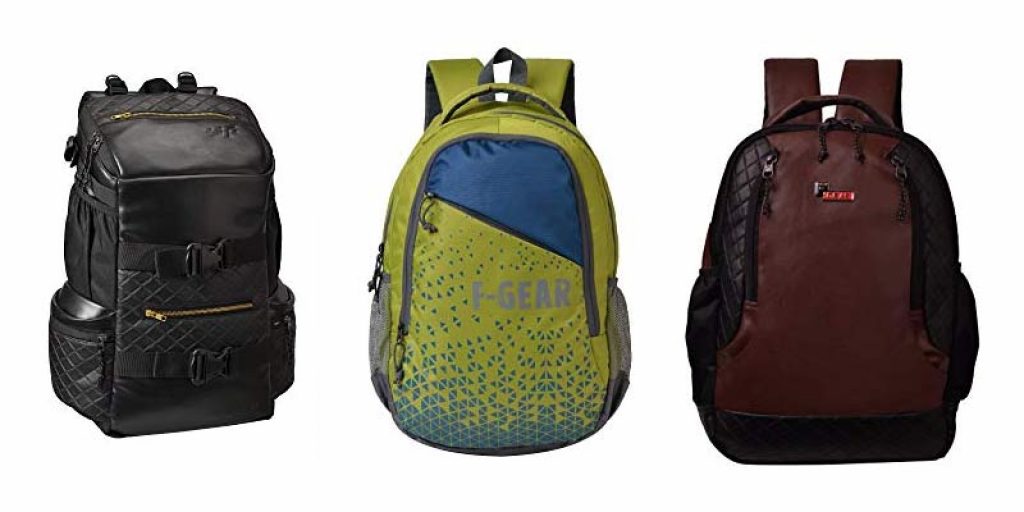 F Gear offers some amazing Casual Backpacksfor men – that are not only stylish and also trendy.These bags are comfortable and amazing. You can put your various your files and other things like gadgets in a bag easily.
You can choose any bag according to your need or requirement. They have various casual backpacks and laptop bags though most casual backpacks from F Gear also have laptop compartments.
F Gear backpacks offers water resistant
They have attractive colour combinations and designs bags.
Come with a mesh or side pocket for keeping a water bottle or an umbrella
F-Gear backpacks come with the best quality at affordable prices
6. Nike Backpacks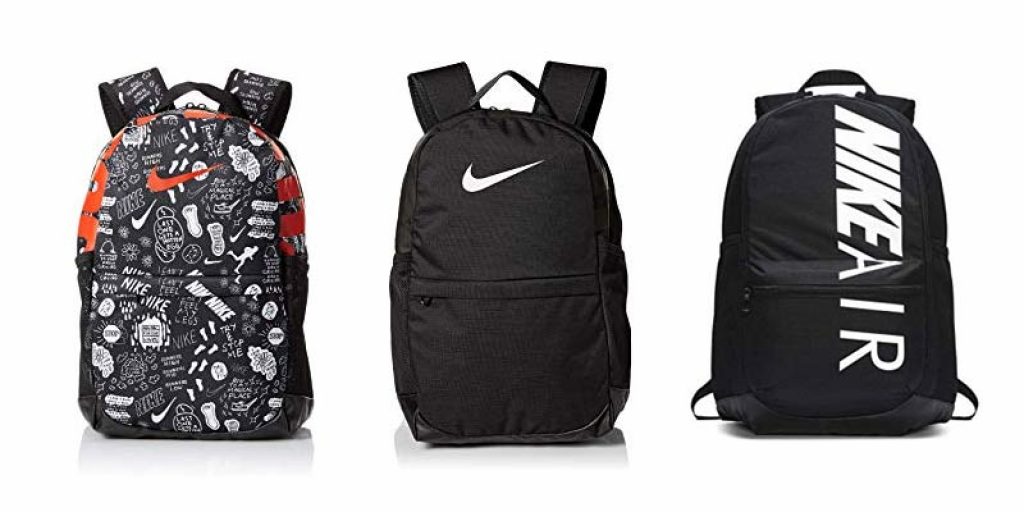 Nike is the most popular brand in clothing, shoes and also in backpacks they have different types of backpacks. And its hard to ignore, this brand backpacks because their brand logo is always catchy and hard to miss. A lot of Nike designs are inspired by the football gaming.
Nike offers both works and play, backpacks in a single variant, so these bags you can carry on office or playground without compromising on style and comfort
The brand offers attractive design and colored backpacks in different varients.
Nike backpacks are lightweight, and come with both luxury and affordable price.
Attractive colors and stylish looks make it a top brand of bestselling backpacks in India
7. HRX by Hrithik Roshan Backpacks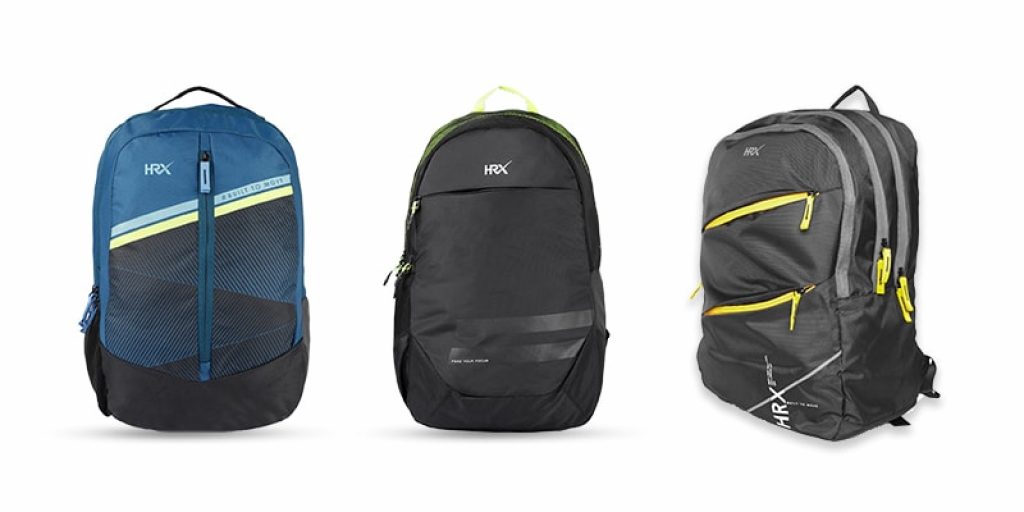 HRX brand is Owned and Endorsed by Hrithik Roshan, HRX backapacks are very popular and they come with best looking and with various features. Many fans buy these backpacks because of Hrithik Roshan. Just like him, HRX Backpacks for men are sturdy, stylish, fashionable, and durable. A new entrant in the Indian market, HRX claims its products are based on a life philosophy to keep pushing.
HRX backpacks for men come in various colour and designs.
They also have a stash pocket for quick access to small things
HRX backpacks are mostly unisex, so anyone can buy these backpacks and these bags look is owesome so you don't have to worry about carrying your sister's backpack as well!
8. Fastrack Backpacks
In india most of the school and college students use Fastrack backpacks because these bags are comfortable and affordable. Fastrack offers a decent range of affordable backpacks with many features and attractive designs that appeal to the young generation.
Fastrack backpacks are generally unisex so anyone can carry these bags and also you can use them interchangeably
They specialise in school and college backpacks and are suitable for carrying books and laptop.
Fasttrack backpacks are not waterproof but water resistant
9. Gear Backpacks for Men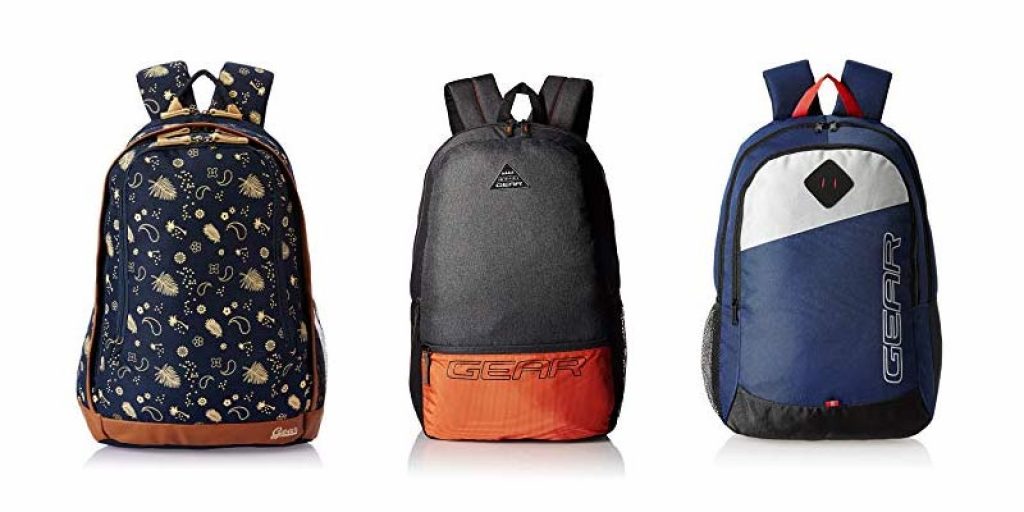 Now we are going to tell you about the another popular brand in India, Gear has a wide range of functional backpacks to choose from. They come in different designs, colours and appeal to different users on the utility level.
Gear backpacks comes with water resistant.
Grab handle, dual adjustable back strap with anti-sweat fabric padding are some of the key features of Gear backpacks.
Gear backpacks comes with different compatibility like you can choose books and laptop backpacks from their availability.
Gear bags comes with luxury and affordable price, and they are as durable as they are reliable.
10. Puma Backpacks
Puma comes with various varity of backpacks like you can use these backpacks in many works like you can use it on gym, adventure, casual or in sports. Puma Backpacks have it covered for you. Puma as a brand has been associated with various sports, and sports gear is its speciality.
They are designed with a view that their customer can anything or everything on a bag easily.
Puma backpacks are a blend of excellent space yet look compact and are easy to carry.