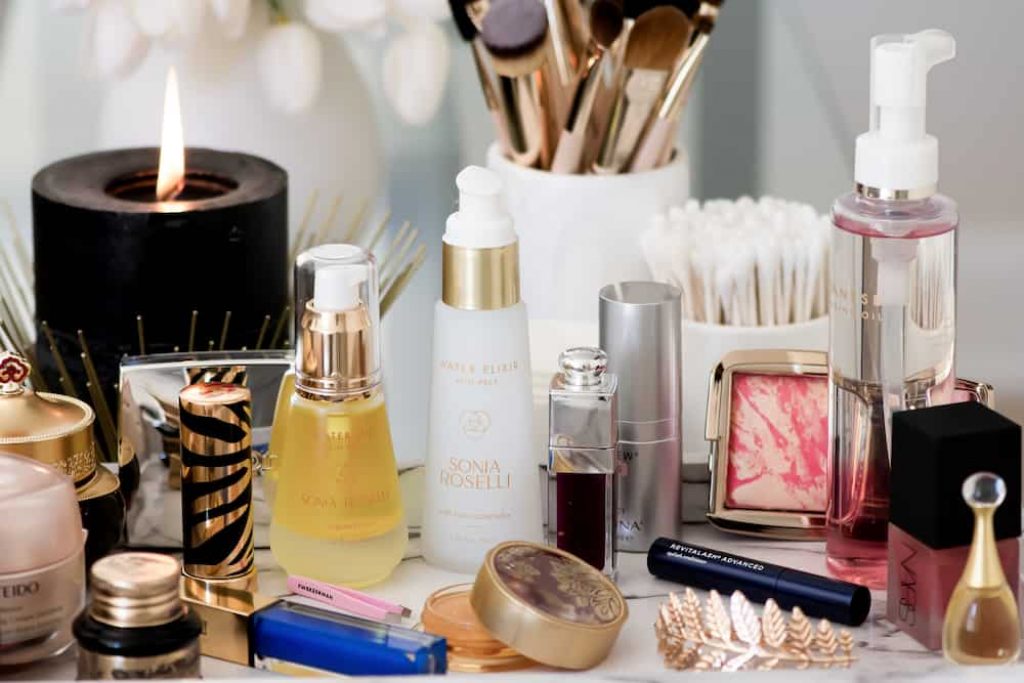 Shopping for makeup is very hard task to find perfect match which are complete your requirements. There are so many options in market, so we come today with best makeup brands. Every Women would go from one shop to another shop to find right products that matched with your skin at reasonable price but after so much struggle women didn't find their match which are fit their budget also. But do not worry girls those days are gone now, Thanks to social media and influencers who helps to what we want exactly and where to look. So here we are listed some famous Indian makeup brands. We hope that you like it.
List of Best Makeup Brands Every Women Should Try
M.A.C.
L'Oreal
Nykaa
Kay Beauty
MayBelline
Lakme
NYX
Colorbar
Swiss Beauty
Faces Canada
Sugar Cosmetics
Renee Cosmetics
MyGlamm
Revlon
1. M.A.C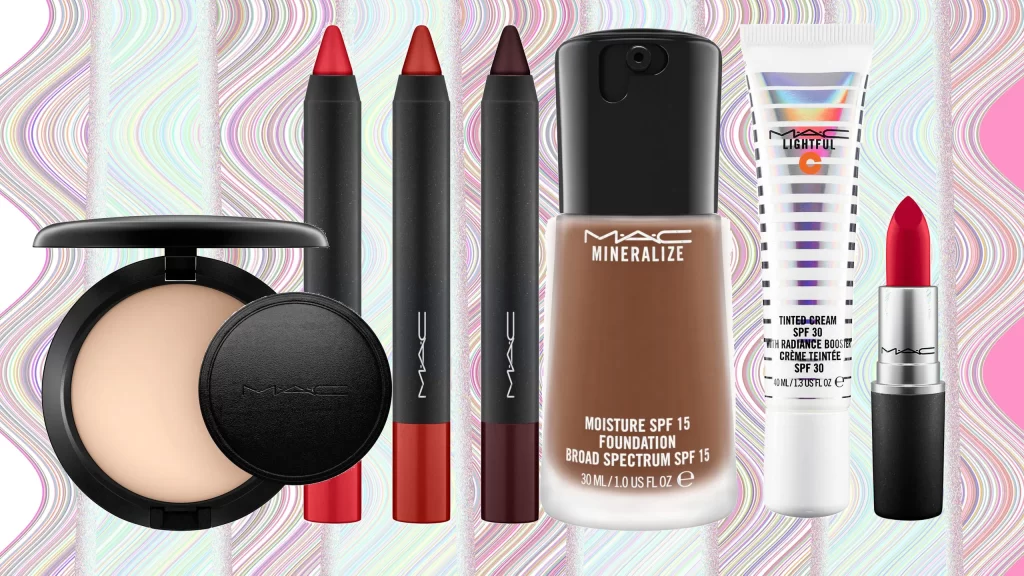 The No. 1 makeup brand which is M.A.C. Do you know the full form of M.A.C is the Makeup Artist Cosmetics. This brand specializes in super stay products. This brand catalog is unique and highly driven by peoples. The brand has all the products for all the skin tone women. In 1984 M.A.C. launched his first 6 shades of lipsticks in Toronto. Now you think that how it is part of Indian makeup brand so now it is the part of the Estee Lauder Group of makeup brand in India too.
This brand has huge fan following and credit go its quality of products. M.A.C offers their products to all the age group of peoples and for all types of skin tone. Visit store
Must Try : MAC Cosmetics Prep + Prime Fix + Original
2. L'O real
L'Oreal is one of the best drugstore brand in the world. This French cosmetic company launched in 1909. L'Oreal headquarter located in Clichy, France. Apart from makeup it also delivers to perfumes, hair care and skin care products. Deepika Padukone is the fifth Indian women who join the the list of shopkeepers for his brand and also she is the global ambassador of L'Oreal. L'Oreal wins to every women heart through its quality of product. Their products continuously grab the attention of people. Find The something that match with your skin and go with your budget.
Must Try : L'Oreal Paris liquid Foundation – Infallible 24H Matte Cover Foundation
3. Nykaa
who do not know the Nykaa? Nykaa is the India's Largest omnichannel beauty destination. Nykaa delivers to a well curated comprehensive selection of makeup, skin care, hair care, bath and body and fragrance. Nykaa products are winning the heart of each and every person. The Nykaa name derived from the Sanskrit word 'Nayaka' which means actress or one in the spotlight. Nykaa is all about to celebrate the star in each woman to show her confidante towards the world. Nykaa has own App store where more than 72 luxe stores selling their own products. Visit Store.
Must Try : Nykaa All Day Matte Long Wear Liquid Foundation
4. Kay Beauty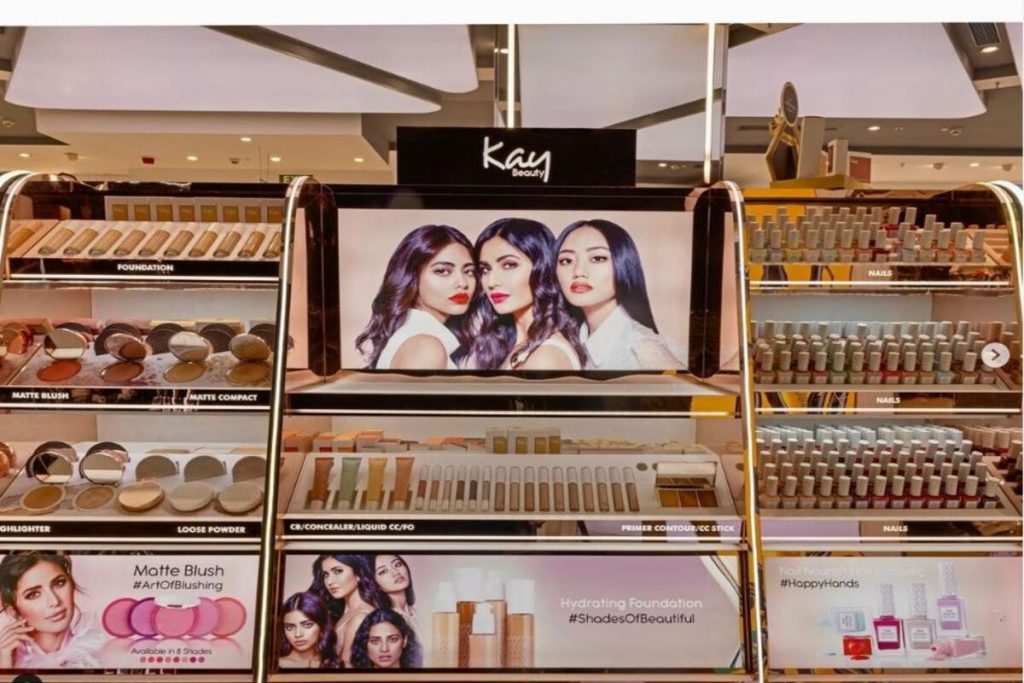 Kay Beauty launched by our one of the own favorite actress Katrina Kaif. The proud moment for Nyka when the Kay Beauty is launching because it is the India's first celebrity makeup brand. Katrina Kaif is also one of the early investors at Nykaa. Now Kay Beauty become the most favorite brand in India within 3 Years.
Must Try : Kay Beauty Hydrating Foundation
5. Maybelline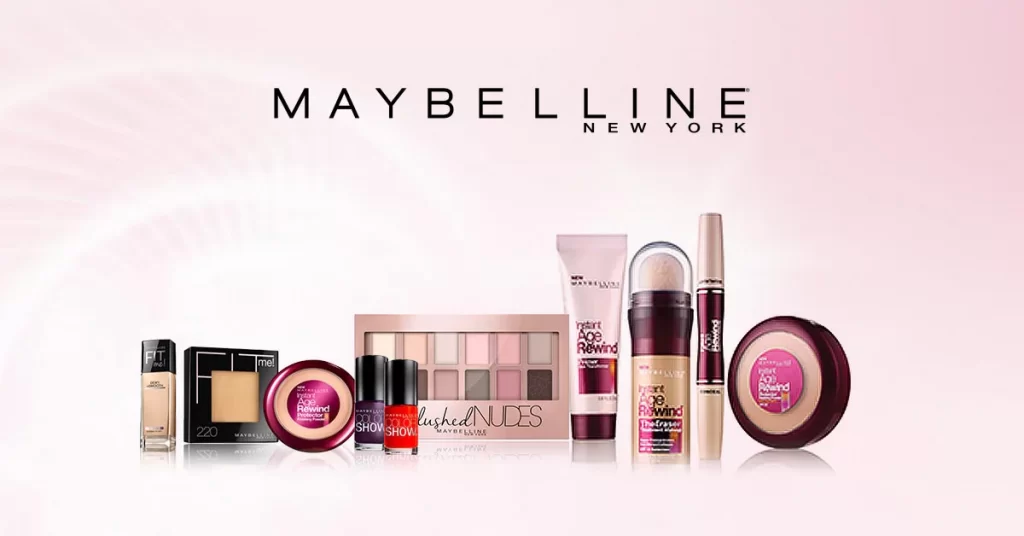 Maybelline is become the one of the best brands in India and Maybelline is the subsidiary of L'Oreal. Maybelline launched in 1915. The most interesting thing is that Maybelline entrepreneur is only 19 years old, The Thomas Lyle Williams when he is watching to her sister to using Vaseline, ash or coal for her eyebrows. The Maybelline Headquarter located in New York. Maybelline specializes super long lasting and full coverage in products.
Must Try : Maybelline New York Fit Me Matte + Poreless Liquid Foundation
6. Lakme
Lakme is top rated makeup brand in our Nation. It was launched in 1952. Our prime minister Jawaharlal Nehru was concerned about women buying foreign cosmetics products that's why it was founded in 1952. JRD Tata agreed to manufacture the product locally but after some time JRD Tata Sold out to the Hindustan Unilever and from there this company grow rapidly. It offers wide range of products. Its basic headline is within reach of the average Indian Women but now it has new lines like Absolute 9 To 5 which is offer high end premium product quality. Visit Store.
Must Try : Lakme 9To5 Primer + Matte Lip Color
7. NYX
Am sure that you don't know the success story of NYX. So, behind the name of NYX a 25-year-old Toni Ko who lives a tiny apartment of California and all thanks to loan she took from her parents. Because it is pretty humble beginning and was named after NYX, the goddess of night. In 2014, This company was overtaken by L'Oreal when Toni decided to sell. They deliver to you pro level makeup, high coverage and super stay products. Visit Store.
Must Try : NYX Can't Stop Won't Stop Full Coverage Foundation Vanilla
8. Colorbar
Colorbar is one India's popular makeup brand which is launched in 2005. This makeup brand spreads all over the world like France, India, Germany, Italy, Greece and so more. This makeup brand has exclusive collection of makeup like for Lip, eyes, nail and skin. Colorbar won the several awards for his innovative of products. Visit Store.
Must Try : Color Bar Perfect Match Primer
9. Swiss Beauty
The Swiss Beauty launched in 2008. This makeup brand growing rapidly with in few years. Swiss beauty offers to you high quality ingredients, luxurious textures and sensible packaging. All swiss Beauty products are registered in CDSCO, short for Central Drugs Store Control Organization hence they are safe for all skin types.
Must Try : Swiss Beauty Liquid Concealer
10. Faces Canada
Faces Canada is one of the best leading makeup brands in India. It makes sure that customers feel confident on the special occasion. This makeup brand launched the over the 40 years ago with the presence of across the countries in North America. Faces Canada offers exclusive range of high-quality makeup and skincare products at reasonable price. Faces Canada products are sure to benefit you. Visit Store.
Must Try : Faces Canada Perfect Blush – Coral Pink 01
11. Sugar Cosmetics
Vineeta Singh is the Co-Founder and CEO of Sugar Cosmetics. Sugar Cosmetics is an Indian brand which rapidly wins the heart to each woman. This brand believes in empowerment that's why they curate the product carefully. Their aim is to celebrate every aspect of you no matter what your style is. Sugar Cosmetics has become the most followed consumer brand on Instagram in India. Visit Store.
Must Try : Drop the Base Serum Foundation 10 Latte
---
So here we ended with our best makeup brands which are available in India. We hope that this article comes in handy when you are going to buy your makeup. Remember, Inner beauty is best, but a little lip tint never hurt anyone.