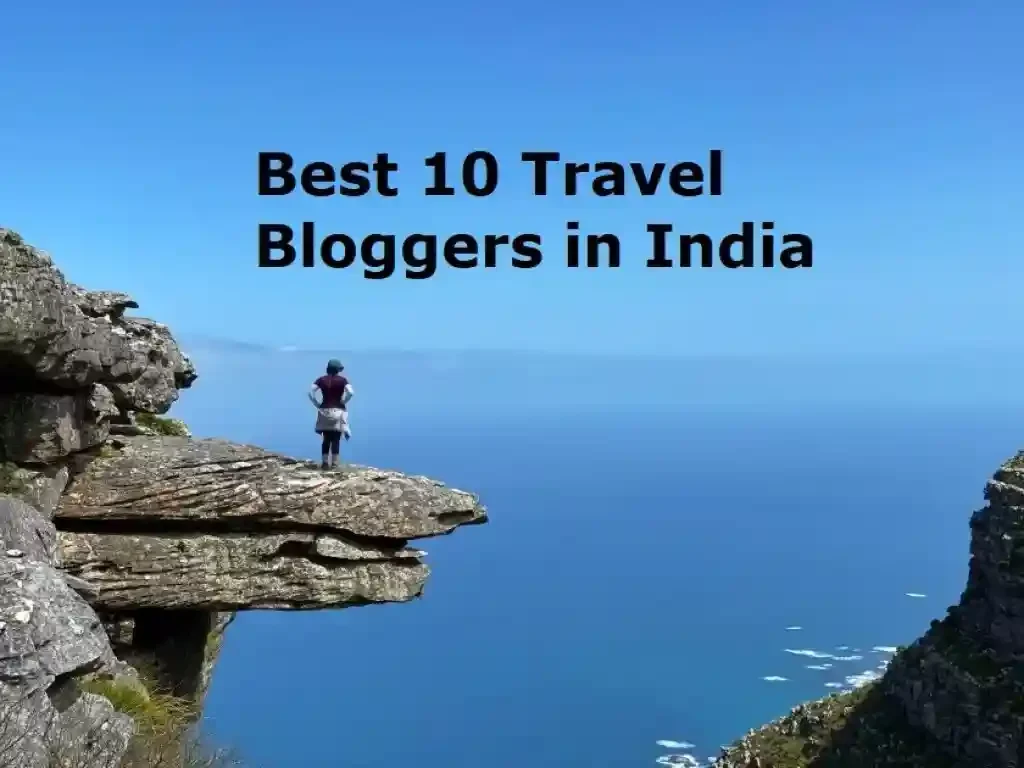 In current times everyone wants to travel across the world and feel refreshed. Everyone dreams to travel on a world tour and explore a new city, village, and country. I have recent research that most people want to travel but they won't because of workload. Traveling has been a refreshing activity for enthusiasts as travel brings you more energy and excitement about your work or other things. Traveling is a fun and ever-lasting memory with partners, friends, and family members. If you wish to travel to historic monuments, and adventurous places but don't know where to get started, we are here to help you! In this article, we have curated and here we will tell you about the top Travel Bloggers in India if you want to follow to get an update. Here is the list of the Best 10 Travel Bloggers In India.
Best Travel Bloggers You Should Follow
1. Siddhartha Joshi
2. Shivya Nath
3. Archana Singh
4. Manjulika Pramod
5. Dev
6. Seema
7. Ami Bhat
8. Himadri Garg
9. Sumit Sharma
10. Parnashree Devi
1. Siddhartha Joshi
Siddhartha Joshi is one of the most popular and India's top travel bloggers who are based out of Mumbai, Maharashtra. In his blog "Siddhartha Joshi", he loves to share with people his travel experiences from all over the world. You can follow him and then you can also explore travelogues, tips, photography, travel product reviews, and also amazing travel videos as well.
Siddhartha Joshi is the inspiration for many peoples and he is a most humble human being. He is also the inspiration for many travel bloggers. He is also featured on National TV programs for his impeccable exposure to traveling. What are you waiting for? Follow Siddhartha on social media platforms to know about travel tips, adventurous places, and more.
Know More About Siddhartha Joshi
Blog Name: Siddhartha Joshi
Launched Year: 2010
Categories: Travel Guide, Reviews, and Continents
Instagram Followers: 127K Followers
Available Platforms: Facebook, Twitter, Pinterest, and Instagram
2. Shivya Nath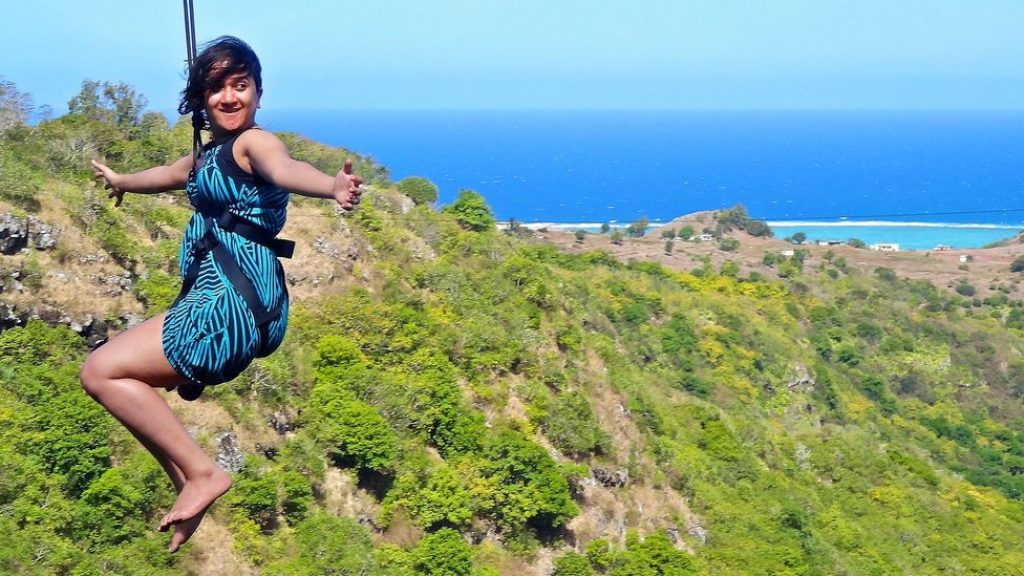 Shivya Nath grew up in the foothills of the Himalayas In India she quit her corporate job in 2011 at the age of 23 and she began to travel the world. She is one of the most popular Travel Blogger In India. You know she sold her possession to pursue her dream. She travels a bit slow, seeks offbeat and local experiences, stays in a place for a few weeks, and then moves on.
Shivya Nath always believes in sustainable travel, embracing local ways of life, spending more time with people and you, exploring places, and minimizing environmental impact. Moreover, she always puts continuous efforts to inspire people to step out of their comfort zone and experience the world.
Know More About Shivya Nath
Blog Name: The Shooting Star
Launched Year: 2011
Categories: Travel Tips, Stories, and Destination Guide
Instagram Followers: 105K Followers
Available Platforms: Facebook, YouTube, Twitter, and Instagram
3. Archana Singh
Are you looking or searching for a popular travel blogger in India to know more about the city and Villages in India? You can also get inspiration from her to travel to India or to travel worldwide. Then you must know who is Archana Singh. She is driven by strong personal values of integrity, honesty, and sincerity. She has experience working as Brand Consultant, Influencer in multiple categories.
At the moment, Archana is helping emerging brands grow their market value globally. In the "Travel See Write" blog she explores the places to visit in India, Internationally, and also provides some useful tips on trip planning. Do check it out and plan your travel journey without any difficulty.
Know More About Archana Singh
Blog Name: Travel See Write
Launched Year: 2016
Categories: India, International, and Trip Planning
Instagram Followers: 72.7K Followers
Available Platforms: Facebook, Twitter, Pinterest, Instagram
4. Manjulika Pramod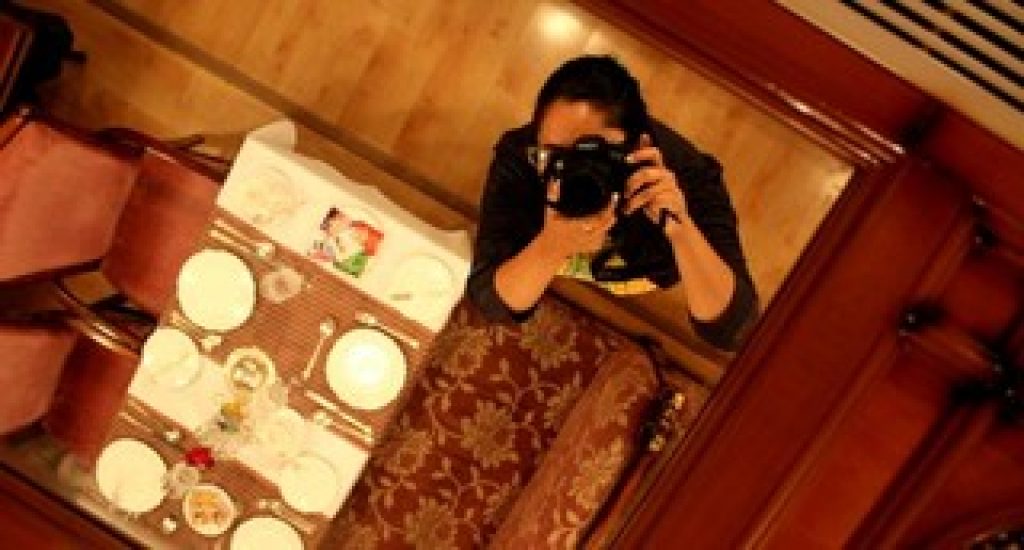 Manjulika Pramod is a freelance Content writer, travel blogger, and social media influencer. Earlier, she was an engineer in electronics and communications. She had a passion for blogging and traveling so she quit her job in 2015.
So far, Manjulika has traveled to almost 30+ countries and 20+ states of India. She uploads a travel blog on her Instagram account and youtube channel. For her unique blogging ideas and exploring different countries, gained huge followers on social media platforms.
When we asked Manjulika Pramod about inspiration to travel, she said "The world has inspired me to travel and my urge to see beyond what we already know."
Know More About Manjulika Pramod
Blog Name: Manjulika Pramod
Launched Year: 2010
Categories: Travel Stories, Armchair Travel, Foodie, Street Art
Dream Destination: Northern Lights, Kenyan Safari, Road Trip in the USA, and Australia
Instagram Followers: 8.2K followers
Available Platforms: Facebook, Twitter, LinkedIn, and Instagram
5. Dev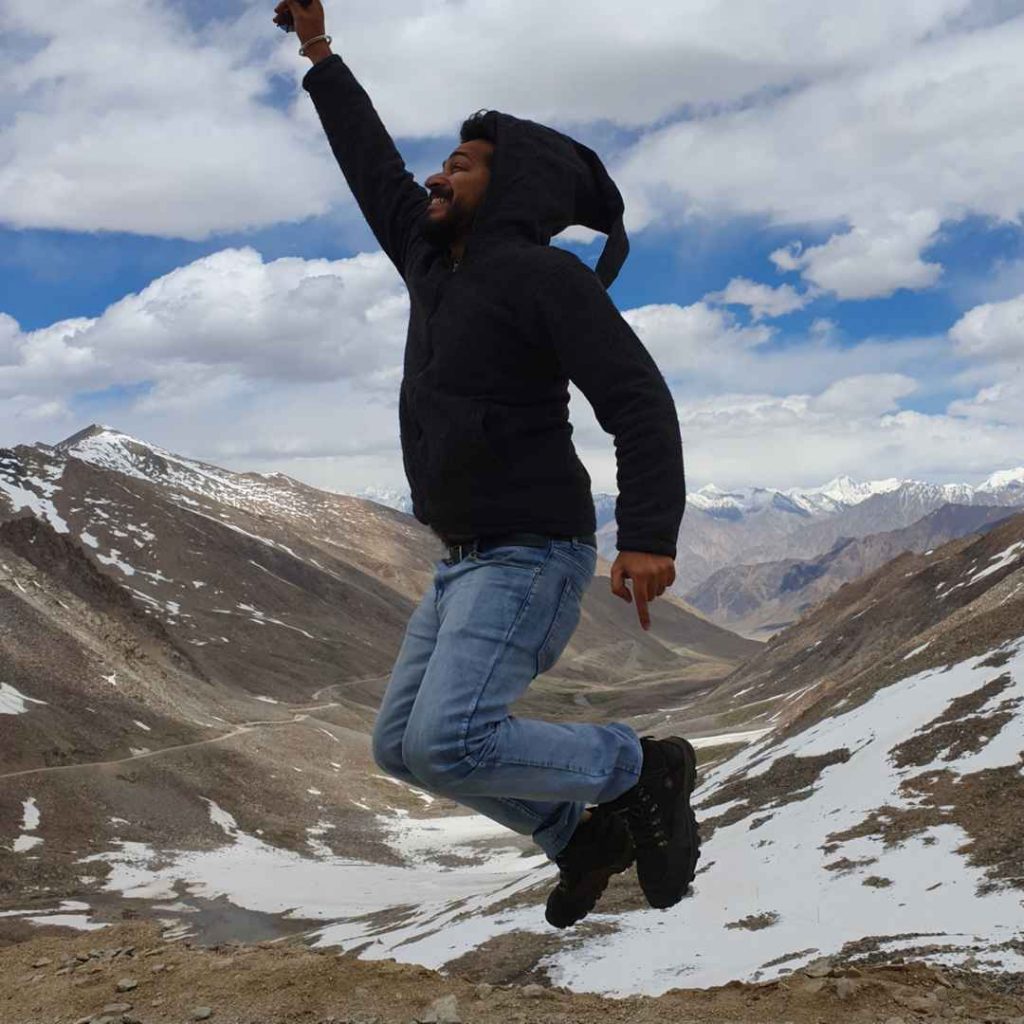 In the travel bloggers, Dev is one of the best and most popular Travel Bloggers in India and he is also a travel writer/photographer based in New Delhi, India. He started his career as a documentary filmmaker in Birmingham, England, and soon realized that he wasn't meant for corporate life. He quit his job and started traveling all over the world. The travel blog "Footloose Dev" started generating revenue. Since then he has become a full-time traveler and does blogging.
When we asked Dev about his inspiration to travel, he said "Marco Polo and his 24-year ramble through Asia."
Know More About Dev
Blog Name: Footloose Dev
Launched Year: 2016
Categories: Travel Tips, Money Saving, Continents
Instagram Followers: 19K Followers
Available Platforms: Instagram, Facebook, and YouTube.
6. Seema Gurnani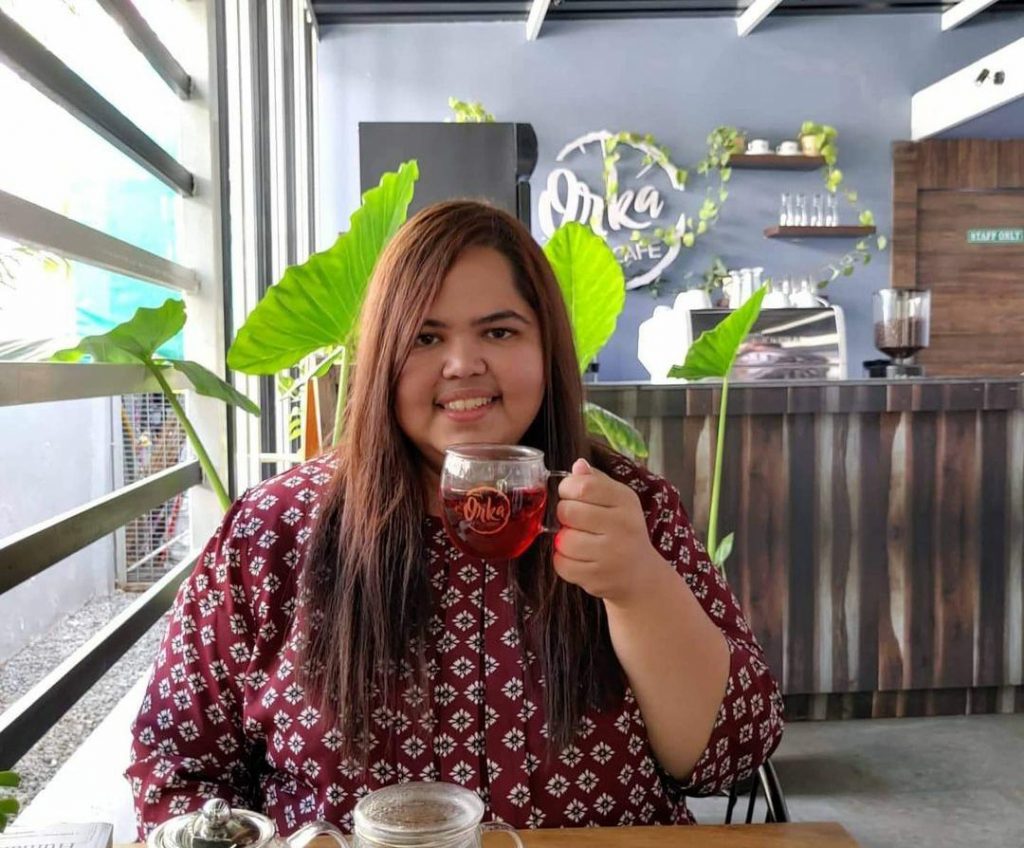 Traveling is a passion for many people, some peoples achieve it and some dream of it but some bloggers put extra effort into sharing their stories to motivate you to do the same and follow your passion. One among such people is Seema Gurnani. She is the best influential female travel blogger in India in 2022. In the "Panda Reviewz" blog, she loves to share about traveling to India, International places, food, and reviews about temples, restaurants, staycation, and more.
Know More About Seema Gurnani
Blog Name: Panda Reviews
Launched Year: 2017
Categories: India, International, Food, Travel, and Reviews
Favorite Place: Auroville and Goa in India, Malaysia
Instagram Followers: 25K Followers
Available Platforms: Facebook, Twitter, Pinterest, and Instagram
7. Ami Bhat
Ami Bhat was born with a travel bug. She has completed a Post-Graduate in Marketing and travel blogger by passion. She loves to travel and share their best moments with people through her blog and videos on Instagram. Besides that, she enjoys photography, swimming, running, and playing badminton.
To your surprise, Ami Bhat also launched her first book "When Places Come Alive" in February 2021. It is a collection of small stories put together while traveling across the world. Adding up, to her blog "Thrilling Travel" Ami always shares her personal experiences and loves to connect with people on social channels.
Know More About Ami Bhat
Blog Name: Thrilling Travel
Launched Year: 2015
Categories: Travel Themes and Continents
Dream Destination: Machu Picchu and Morocco
Favorite Places: Andamans, Sri Lanka, Indonesia, Gold Coast, and Ladakh
Instagram Followers: 16.3K Followers
Available Platforms: Facebook, YouTube, LinkedIn, Twitter, Instagram, Pinterest.
8. Himadri Garg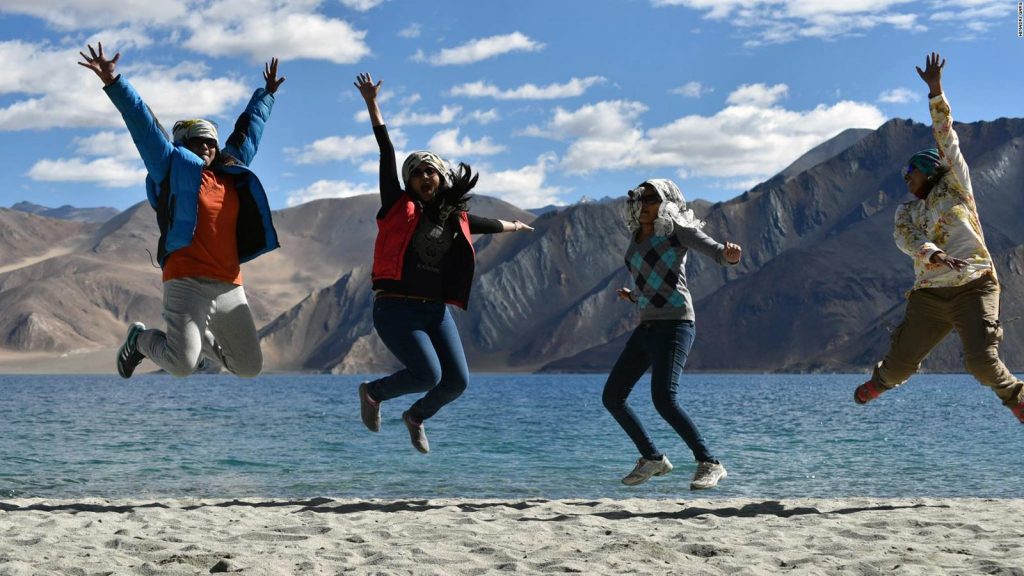 Traveling can be the most relaxing and exciting activity ever and it gives you natural energy. You can travel with your friends or family members is the best thing in the world. It allows you to see things and experience things that you could never experience before. Himadri Garg is a blogger and she writes the "Ghoomo Phiro" blog.
The blog encompasses corporate and international travel experiences, tourist places in India, and a lot more stuff. You will also get to know about travel tips, accessories, staycation, and more.
Know More About Himadri Garg
Blog Name: Ghoomo Phiro
Categories: Incredible India, Women Travel, Corporate, and International Experience
Instagram Followers: 15.1K Followers
Available Platforms: Facebook, Twitter, YouTube, Pinterest, and Instagram
9. Sumit Sharma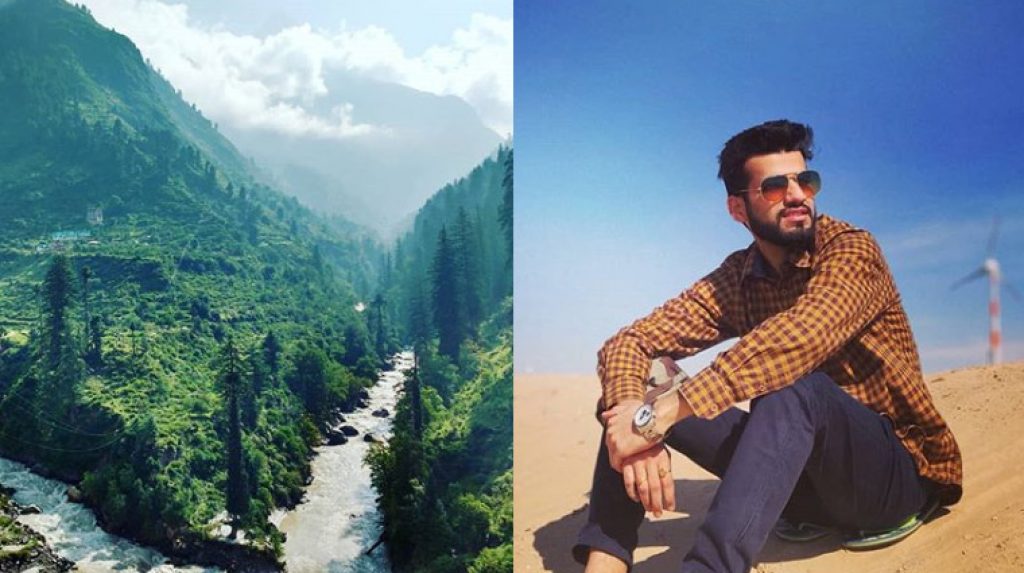 Sumit Sharma is an avid trekker by hobby and a Digital marketer by profession. He loves to travel in India and he has almost traveled to 20+ cities in India. He loves to explore new destinations, eat food varieties, experience different cultures, and make new friends.
It all started when Sumit began a road trip to Udaipur & Mount Abu, Rajasthan which became a life-altering experience. So far, he has traveled to Bangalore, Hyderabad, Mussoorie, Manali, Kedarnath, Jaisalmer, Shimla, Goa, and Haridwar. He started an "Insta Travel Style" blog to share his ideas, and experiences, and inspire people to visit beautiful locations in India.
Know More About Sumit Sharma
Blog Name: Insta Travel Style
Launched Year: 2016
Categories: India and International
Dream Destination: Bali
Favorite Place: Sikkim
Instagram Followers: 14.1K Followers
Available Platforms: Facebook, Twitter, YouTube, Instagram, and Pinterest
10. Parnashree Devi
Parnashree Devi is a curious girl who loves to create memories while traveling and learn new things and also make new. More than traveling, she loves meeting people and indulging in heartfelt conversations. She grew up in Nagon, Assam. During her childhood, she was glued to TVs where she found travel-related programs. She started her professional career as a Photo Editor and finally, she made her first trip to Mukteshwar, Uttarakhand in 2009.
Know More About Parnashree Devi
Blog Name: Travel Diary Parnashree
Categories: India and International
Instagram Followers: 8K Followers
Available Platforms: Facebook, Pinterest, Twitter, and Instagram
Read more – Best Places to Visit in July in India 2023