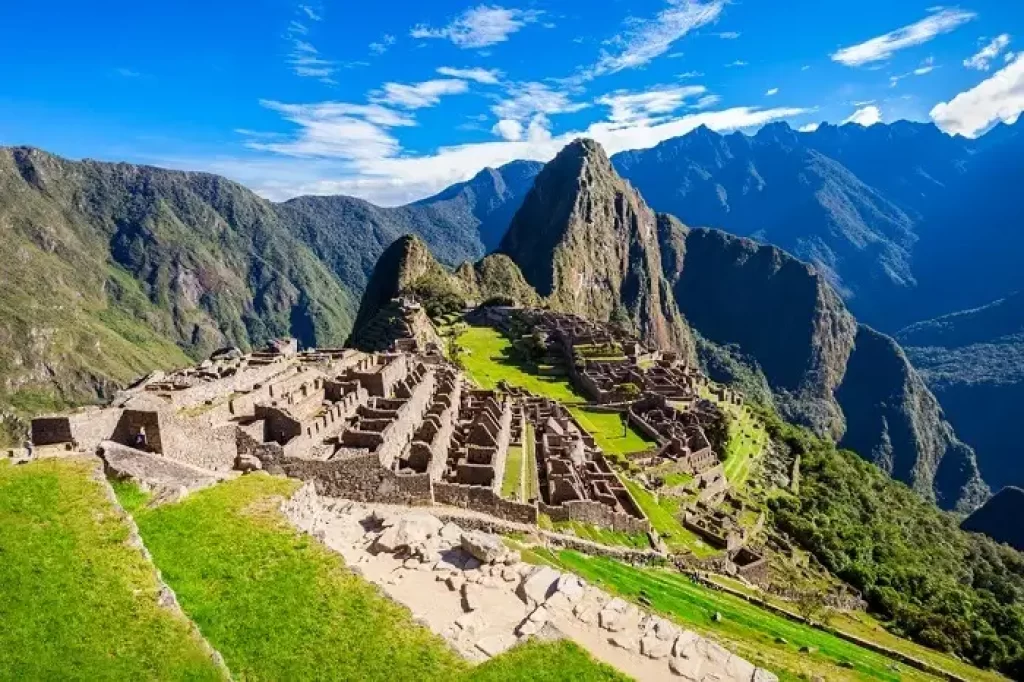 India is a land of diverse cultures, languages, and landscapes that are sure to leave any traveler spellbound. With its rich history, architectural marvels, green hills, beaches, and spiritual destinations, India is a perfect travel destination for both domestic and international travelers. Here are some of the best places to visit in India in February that are sure to make your vacation an unforgettable one.
February the month of lovers has started now. So if you want to gift something to your partner then you plan a romantic trip in this season. The best gift to yourself and to your partner in this month. It is the season when brutal winters welcome the spring season. Most of the festival and culture programs celebrated across the India. This is the season when couples spend some private time to enjoy on vacation.
So, here we are listed some famous places which you can visit in the month of February.
Best Places to Visit in February In India
1. Andaman Nicobar Island
Andaman and Nicobar is the best place to travel and blessed with the pleasant whether throughout the year. Temperature varies from 25 to 30 Degree Celsius. You may find there Beaches, Marine Life, Delicious Food, Beautiful Surroundings, adventurous activities and there is explore to more in Andaman and Nicobar during the season of love. After New year and Christmas celebrations, Hotels and ferry price and comes down and that one more reason to visit this Andaman and Nicobar in the month of February.
Andaman and Nicobar is only popular for underground water life which is so amazing. February is the month to enjoy water activities like Scuba Diving, Snorkeling, underwater sea waling, swimming and surfing. Havelock and Neil Island are the best place to enjoy water games and to touch with nature.
Things To do in Andaman And Nicobar in February
Enjoy sea life and scuba diving
Visit the Limestone Caves
Enjoy Mangrove Kayaking
Visit the Radhanagar Beach
Travel in the Sea Plan
2. Goa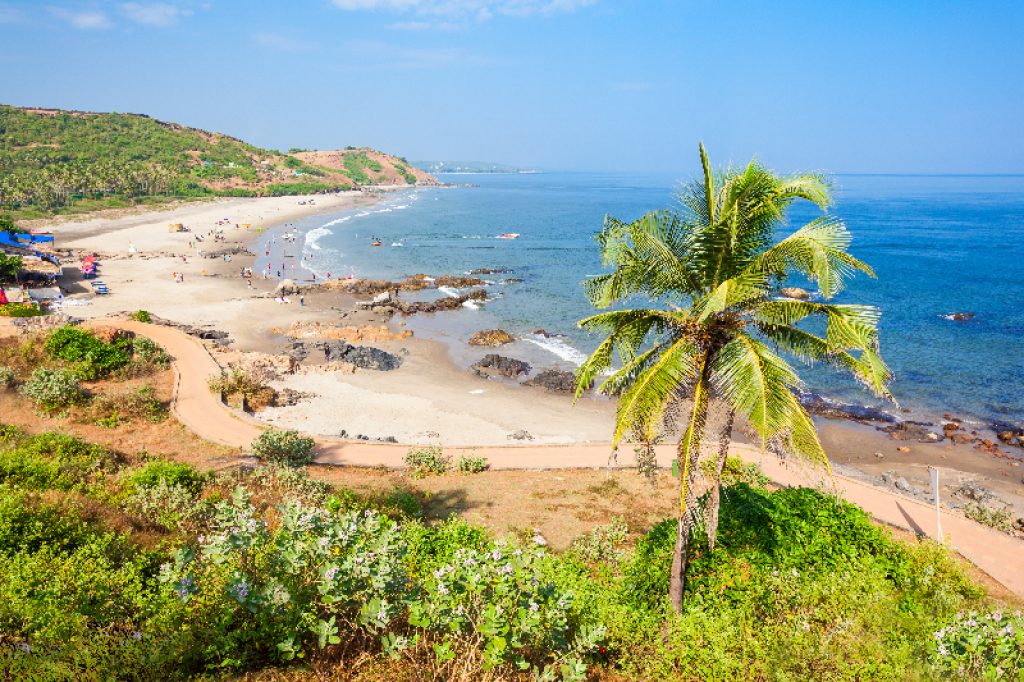 February is the end of the peak month so that's why prices getting down which means a big saving for you. February is the month in which you can enjoy peacefully and take the full party vibes on Goa's beaches. Temperature varies 20 to 30 degree Celsius throughput the month. In this month whether becomes pleasant for all kind of water activities like scuba diving, parasailing, kayaking, surfing, swimming and Banana Boat rides.
You know guyz this is the month of love then this will be the best time to go Goa and experience to stay luxurious villas and spend some private time with your partner. Enjoy the view of sunrise and sunset with your loved ones over the Horizon sea. If you are party lover then you must participate in Goa Carnivals festival which is starts in the end of the week of February.
Things To do in Goa in February
Enjoy Night Parties at Beach
Visit Anjuna Flea Market
Enjoy Hot Air Baloon Ride
Go on a romantic Sunset Views
Play with the Dolphins
Also read: Famous Beaches You Should Visit
3. Udaipur
Udaipur is also called as City of Lakes. Udaipur is establish by the Maharana Udai Singh 1559. February is the best time to visit Udaipur because temperature varies 12 to 28 degree Celsius. If you are going to marry then Udaipur is best location for wedding venue. You can find peach here, the sky are clear and lakes are also clean. Udaipur has the history in the forms of palaces, lakes, temples, grand gardens and museums. Udaipur has explore to more.
Udaipur is counted in most tourist attraction from all over the world. Udaipur has rich heritage, fine sand dunes and warmest hospitality is a gem of Rajasthan. Udaipur is the land of royals and you will see it in their culture and behavior.
Things To do in Udaipur in February
Explore the City Palace
Take the sunset boat view at Pichola Lake
Visit the Jagdish Temple
Explore the Taj Lake Palace
Ride the Ropeway
4. Jodhpur
Jodhpur is also known as the Sun city because of sunny whether throughout the year. And do you know the fun fact is that almost all the buildings are painted by blue color due to that its also known as Blue City. Jodhpur has a lot places to explore like Palaces, fort, temples, havelis and more. The culture and behavior are so unique like people's dressing sense, food, language, dance and arts.
If you are thinking to visit in Jodhpur then do not forget to book tickets of the grand festival.
Things To do in Jodhpur in February
Explore Mehrangarh Fort
Visit the Local Markets
Try Flying Fox
Do Village Safari
Enjoy Camel Farm tour
5. Gulmarg
February is the month to enjoy with snowfall in Gulmarg. Gulmarg is located 51 Km from Kashmir. Gulmarg is one of the most visiting place in India. Gulmarg is best place for those people who want to go skiing in the month of February. Gulmarg attracts tourist from all over world. The skin Resort of Gulmarg got the award of Heartland of winter sports in India. Gulmarg Gondola Asia's second largest cable car ride and the highest golf course in the world.
Who are adventures seekers and natures lovers then this place is perfect for them.
Things To do in Gulmarg in February
Enjoy Gondola Ride
Go on trekking
Play Golfing
Try Pony Ride
Enjoy Skiing
6. Rishikesh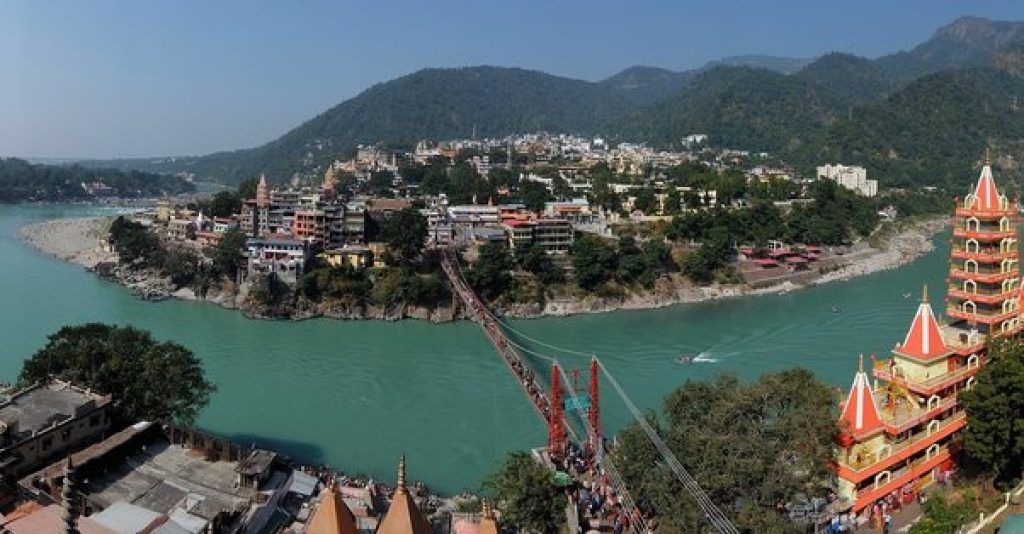 Situated on the back of the Ganges rive. Rishikesh is known as the one of the holiest places for Hindus in India. Situated middle of the Himalayan Peaks. Its also known by Gateway of Himalayas. Rishikesh also consider as the Yoga capital Of the world because you may find here large number of Yoga Ashrams. If you are lover of white river rafting then place is perfect for your choice. Every year huge number of people comes to seek blessings here. According to the peoples, those who take the bath in Ganges river get freedom from all the sins and attain salvation.
Things To do in Rishikesh in February
Enjoy River Rafting
Watch the Ganga Aarti at Triveni Ghat
Go on Trekking
To test your physical strength try Rappelling
Ride in Hot Air Baloon
7. Kufri
Kufri is the small Hill station which is located the near the Shimla. Kufri is famous for trekking and hiking trails. Who are winter and snow lovers then Kufri is the perfect place for visit in the month of February. Kufri looks so amazing when its covered with thick layer of snow. You can enjoy a lot of activities duw to snow like skiing, snowboarding, Yak riding and tobogganing.
If you want to experience snowfall in the month of February then you need to go Kufri.
Things To do in Kufri in February
Enjoy Skiing
Do Horse Riding
Try Yak Rides
Visit Mahasu Peak
Enjoy Tobogganing
8. Lakshadweep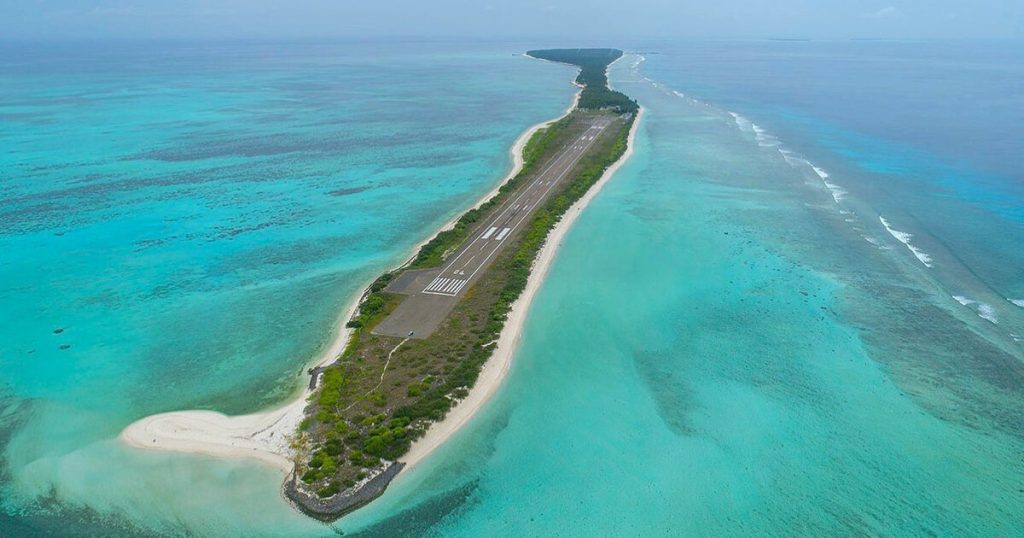 Lakshadweep is an groups of many Islands which is spread all over an area 36 square Km. Lakshadweep is famous for its pleasant climate, crystal clear blue water, sandy beaches, lively marine life and lush greenery. Because of crystal clear water and stable water temperature, the island perfect for scuba diving, sea walking and water activities.
You can just laying down on sandy beaches and enjoying the beauty of Arabian Sea.
Things To do in Lakshadweep in February
Scuba Diving
Visit the Lighthouse
Enjoy the Local Food
Kayaking and Yacht Sailing
Snorkelling at Agatti Island
9. Jibhi
It is the best place to visit in the month of February in India. Who wants to take experience of snowfall, Natural beauty, tree houses and do some adventures activity in the off beat season then Jibhi is perfect for you. Jibhi is perfect place for relaxing and keep you stress free. This place has some tourist spots like Jalori Pass, Kullu, Raghupur fort, Jibhi Waterfalls, Jibhi Valley and more. Its the perfect weekend place from Delhi. You may see their culture, Food, dense forest, Serene Lakes, Striking landscape and so more things.
Things To do in Jibhi in February
Rock Climbing
Go on Trekking
Try Water Rappeling
Enjoy River Side Camping
Trek to Chehni Kothi
10. Sikkim
Sikkim is the smallest state of the India which has got a lot to offer from the scenic mountains to stunning waterfalls. If you are going to marry and planning for a honeymoon trip then you must visit this place. Sikkim is the perfect picturesque and holiday destination place.
If you are lover of mountains then you should go there. If you are thinking to participate in Losar festival which is one of the charming and cultural festival of Sikkim.
Things To do in Sikkim in February
Go on Trekking
Try River Rafting
Enjoy Camping
Enjoy Paragliding
Do Ropeway
11. Coorg
Coorg is situated in Karnataka which is blessed with lush green escapades all around. Its the one of the ideal destination for weekend getaway. It is a charming place with lavish waterfalls, ancient temples and lot of greenery nature. The temperature of Coorg is same throughout year. Coffee plantation of Coorg are quite popular globally and attract many tourists.
Things To do in Coorg in February
Explore Tibetan Culture
Enjoy River Rafting
Go on Fishing
Enjoy the Natural Beauty
Ride In Fresh Air
12. Jim Corbett National Park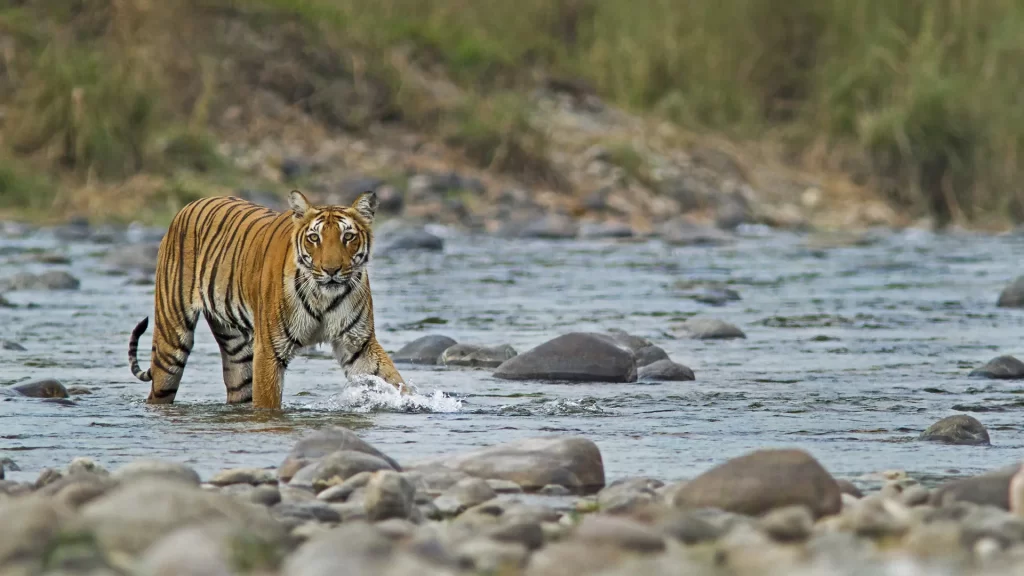 Jim Corbett National Park is located in Nainital which is spread over the 1318.54 Square Km. Its the first national park. Here you can enjoy jungle safari through the dense jungle, streams, river and waterfalls and one more thing if you are luck then you can spot a tiger. If you are lover of wild life and nature life then this place is perfectly for you.
Watching wild animals in their natural habitat is an next level experience which you will never forget.
Things To do in Jim Corbett National Park in February
Experience Jeep Safari
Go on Camping
Visit Corbett Waterfall
Go on Fishing
Try River Crossing
---
India has the explore to more but here we listed some famous places which you do not want miss out. so make your plans and pack your bags to roam.