Like friend, handbags have also become a friend. It helps to carry and secure our belongings. And handbags becoming fashionable has become a part of our lifestyle. Bag have a different importance in this time of fashion. Especially for women. So we are going to tell you about the top 10 best women handbag brands in India.
List of the Top 10 Women Handbag Brands in India
Lavie
Baggit
Hidesign
Allen Solly
Caprese
Guess
Da Milano
ALDO
Miraggio
Lino Perros
1. Lavie
Lavie is a brand of premium women handbags and purses. Lavie products has been made eye catchy and exclusive designer bags. Lavie The quality of bag pack is extremely good and comfortable to carry.
Lavie is a Indian accessories brand. Its tagline is – 'Handbags for the Many You'. Which produces products related to women's lifestyle.
2. Baggit
Baggit is a one of fashion accessory brands. Among the many handbag brands in India, Baggit is also a well-known brand for bag lovers. Which is known for its leatherless and eco-friendly product. It's strong and fashionable. Baggit bags texture, look and reliability attracts customer. The quality and the texture lf the products makes brand one amongst the most used brands. Girl or women likes Baggit products.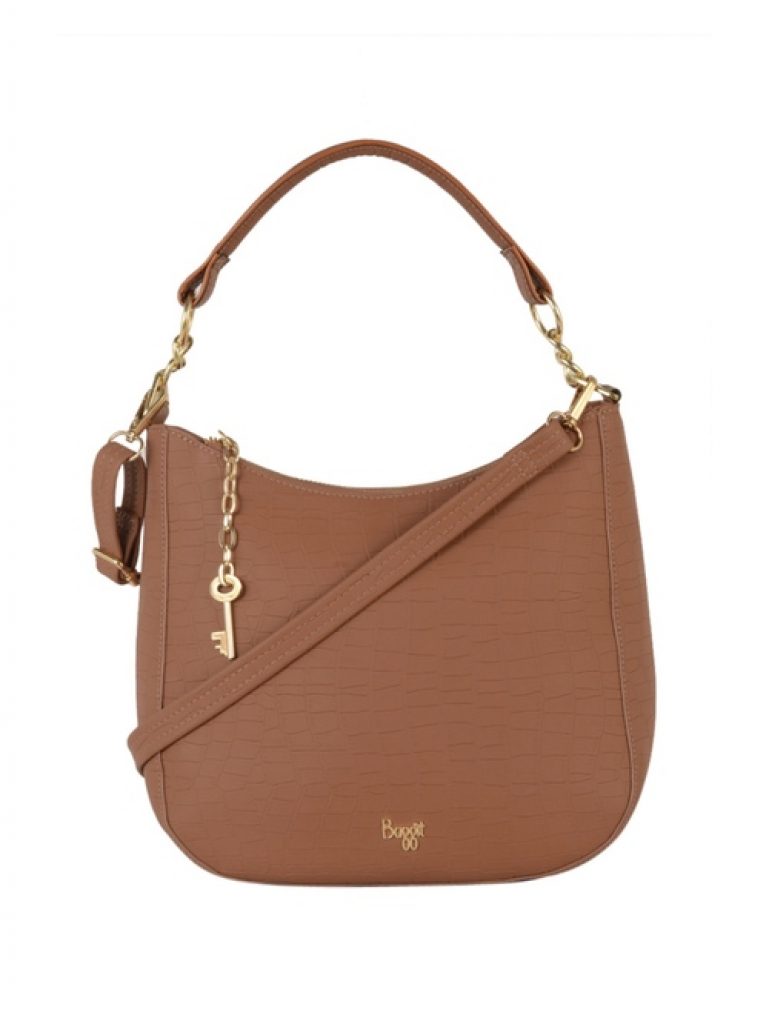 3. Hidesign
Hidesign is a the Indian luxury brands that have made their mark internationally. It is known as for its craftsmanship and style both locally and abroad. Hidesign is the manufacture of leather products including handbags, briefcases, laptop bags, travel bags, wallets, accessories, belts, jackets, shoes, footwear and sunglasses. Dilip Kapur began Hidesign in 1978.
4. Allen Solly
Allen Solly is a clothing brand in categary Fashion & Lifestyle in india. Which is one of the famous brands liked by the Indian Customer. The handbags for women created by Allen Solly are attractive and affordable.
5. Caprese
Caprese is most high fashion premium and caprese is much more stylish and looking is beautiful. you are looking for a quality product in affordable price. So Caprese bags can will good choice.
6. Guess
Guess is one of the famous brands in America. Which has also maintained an important place in women's handbag. Its products quality, The variety of the bags, the beautiful colors attract the customers.
7. Da Milano
Da Milano is also accessories brand in the list of top handbags. The one people like. Which offers customer of wallets, handbags, laptop bags, portfolio bags, travel bags, office and much more at an affordable price.
8. ALDO
ALDO is know as manufacture high quality fashion shoes, leather goods and accessories. Aldo Bensdoun founded Aldo in 1972. If you want to change the brand of your handbags then Aldo Handbags can be a good brand. Aldo bags finely-crafted women's handbags any kind of personality and style.
9. Miraggio
Miraggio is an Indian bags manufacturing company. Which is Manufactures of simple, big-small and colorful hand bags for women.
10. Lino Perros
Lino Perros is a brand from Sumitsu Apparel Pvt Ltd founded in 1999 by Sanjay Dua and Natasha Dua. A huge range of bags which is so gorgeous. Handbag for women In the category, it is a nice product. This provide a broad selection of handbags, from a traditional croc design sling to a lovely purse, as well as neckties, scarves, and men's accessories. In with to the high quality, its too the prices are reasonable.
Conclusion
Handbags play an important role in the life of women. The bag makes their lifestyle easy and comfortable. It would be correct to call women handbags as friends.